Sports Facilities
Our multi-purpose event center, world-class harbor, and major league baseball stadium provide diverse venues for nearly any event. Add in well-maintained softball and soccer fields, one of the top BMX tracks in the country, 4 1/2 star golf courses and kayaking venues to round out the offerings. Combine our ideal location with year-round sunshine and Southern hospitality, and your event is certain to be a home run.
 
KEY FACILITIES
Charlotte Sports Park, the spring training home of the Tampa Bay Rays, has hosted a multitude of special events and sports activities. This 6-field complex, which features a 7,000 seat stadium, is an ideal venue for hosting a variety of baseball tournaments, clinics, and showcases. In addition, this 82-acre park has played host to cross country meets, concerts, and other events and competitions.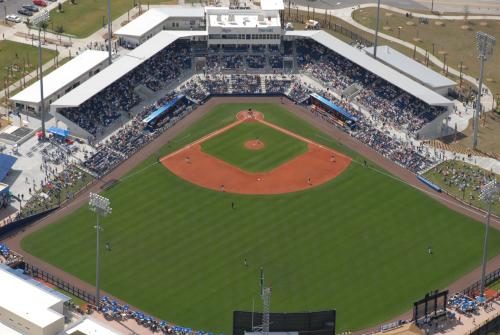 Charlotte Harbor Event and Conference Center
The 43,500 square-foot Charlotte Harbor Event and Conference Center offers state-of-the-art technology, professional management, flexible multi-purpose spaces, top food service management, and waterfront vistas at all affordable rates. The center's largest event space measures nearly 20,000 square-feet and has served as the site for many sporting events including boxing, martial arts, gymnastics, cheerleading, and trampoline and tumbling.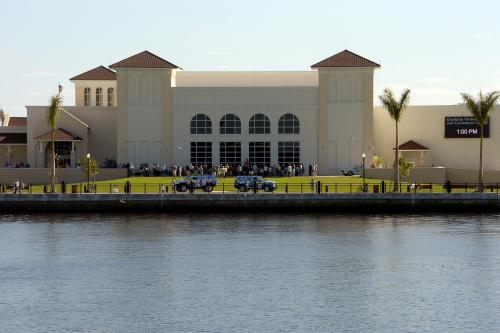 Located just around the corner from the Charlotte Sports Park, the NCRP features a combination of adult and youth baseball fields and serves as an ideal complement to the Charlotte Sports Park for large tournaments. This popular facility also has 4 lighted soccer fields and a unique disc golf course.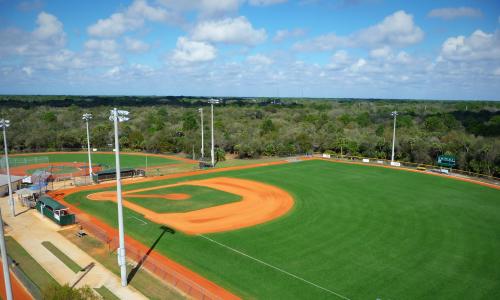 One of the top Tracks in the country, this 1,000 foot track is well-managed by Charlotte BMX, Inc. and has a successful track record of hosting a variety of state and regional events. The track is located in Carmalita Athletic Park providing ample parking as well as space to accommodate RV's and camping.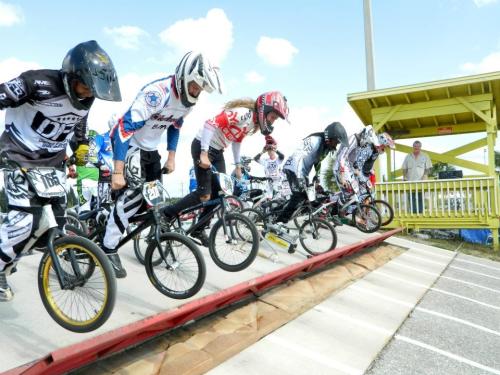 The center piece of Charlotte County is a 270 square mile harbor which has proven to be an ideal body of water to host sailing regattas, kayak races, professional fishing tournaments, and other aquatic activities. The harbor is easily accessible via several parks including Port Charlotte Beach Park and Laishley Park and Municipal Marina.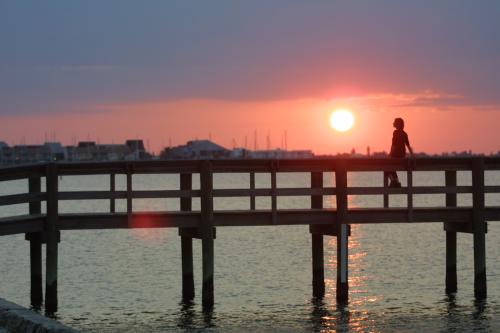 Florida Tracks and Trails is one of the largest outdoor activity based theme parks in the United States. From a few dozen to a thousand, the park is uniquely setup to handle large scale outdoor events.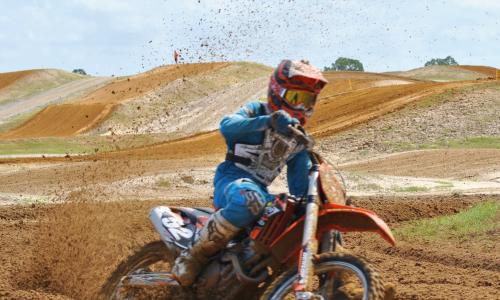 Additional high-quality sports venues in the area include the following:
 
Riverwood Golf Club is Southwest Florida's premier golf destination ranking #5 in Florida and # 36 in the U.S. for customer reviews in 2017. The Golf Digest 4 1/2 star Course is truly unique as a result of its design features, natural beauty and varying challenges.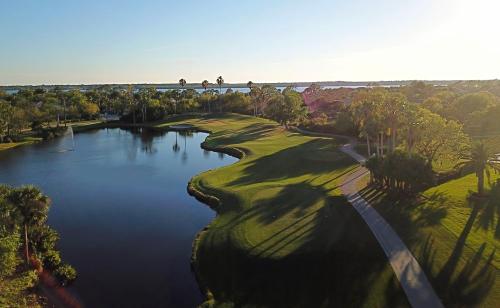 Charlotte Harbor National Golf Club
Charlotte Harbor National Golf Club is a premier public course offering full practice and teaching facilities, excellent food, and a fully stocked 19th hole.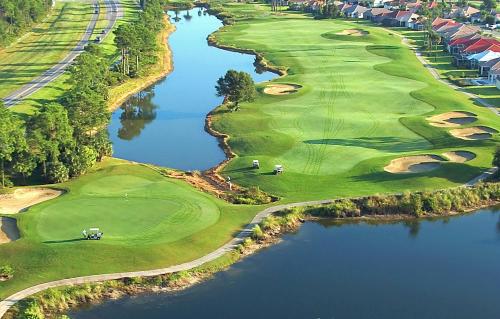 Rotonda Golf and Country Club features 5 golf Courses and 99 holes that challenge all skill levels, whether you are a beginner or seasoned veteran.
This recreational park is home to several tournaments and events. The Park includes features such as a BMX course, horse arena, skate park, bike trails, children's playground, and baseball, softball, and football field.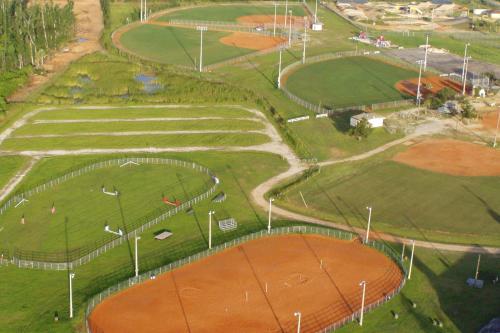 4-17 Southern Speedway & Events
A race track and events ground that offers car racing, karting, and cycling. The track and event center is located on airport property and regulated by the airport authority and FAA.
This beach offers a boardwalk with 3 covered lookouts, restroom facilities, showers, water stations, volleyball and basketball courts, horseshoe pits, playground area, on-site food vendors, 3 large pavilions, and 4 small shelters with picnic tables and a grill.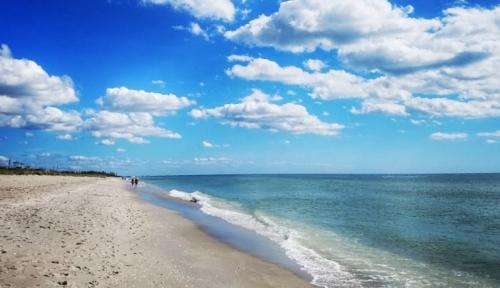 This recreation center offers a multi-purpose gymnasium with 6 basketball goals and 2 large meeting/activity rooms. Outdoor facilities include a children's playground area, 2 lighted basketball courts, 4 lighted tennis courts, 3 youth softball fields, 3 youth baseball fields, and 1 adult baseball field. Other regular activities include Summer camp, pickleball, table tennis, boxing, martial arts, wrestling, and drop-in basketball and volleyball.
Amenities at this park include a board walk with a fishing pier, boat ramp, canoe/kayak launch, horseshoe pits, bocce courts, playground area, and basketball, tennis, and sand volleyball courts. The heated swimming pool and recreation center are also popular features at the park.
South County Regional Park is well known for its aquatic facilty and recreation center. It also has a disc golf course, playground, and several athletic fields and courts for indoor/outdoor sports.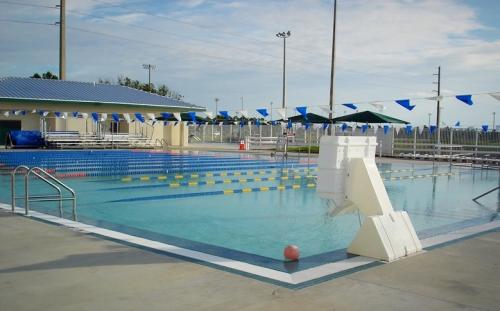 About the Charlotte Harbor Gulf Island Coast
Florida's premier year-round eco-tourism destination, Punta Gorda/Englewood Beach, The Charlotte Harbor Gulf Island Coast, is known for its pristine, unspoiled beauty. The area has hosted seven major feature films, been featured on SAIL magazine's list of the "10 Greatest Places to Sail in the United States," ranked by Golf Digest as the "Third Best Place to Live and Play Golf in America," and rated by MONEY magazine as one of the "Best Places to Live in the South." For information about area events, activities and attractions, contact the Punta Gorda/Englewood Beach Visitor and Convention Bureau, 1700 Tamiami Trail, Suite G-2, Port Charlotte, FL; 941-743-1900, or call toll free at 1-800-652-6090 for a free Visitor's Guide; or visit the Web site at CharlotteHarborTravel.com.